On Reading Marquez and Saroyan
by Joseph Warren, Editor
copyright 2019
Editor@TheIndependentDaily.com


Earlier this month my copy of Saroyan's The Gay and Melancholy Flux (on the recommendation of a writer-friend, Bruce Janigian, read, Persona Non Grata: End of the Great Game) arrived post from the United Kingdom. I was able to read through about the first two-thirds of it before becoming miserably mired in the profundity of Saroyan's many commentaries on humanity then (circa 1930s), as now. I see it all around us everyday; I see the reflections of Saroyan's words in our society as we lope along unforgiving and lost in the madness of what has become a parody of itself in a world stampeded by souls unable to inhale and yet always hoping for a continued life among the living.

"…you can't be born again until you die, and you are afraid to die, you are afraid to live…to look and talk and speak and move…who are you anyway?" (From the story, The Drunkard.)

It made me think of the solemnity of Marquez in Love in the Time of Cholera, a book I had read twice before, but hadn't in a number of years, so I withdrew it from the shelf and took a break from Saroyan. I have it in Spanish as well and have stumbled through a third of the book laboring over definitions and trying to grasp the complexity and depth of the word Marquez chose for that one word and why he chose it, but I admit defeat. It must be what it's like for the partially literate to try to read a "Literary" novel, in English, in our country: like a stuttering of the mind and frustrating as hell.

So, for the third time I read again, during my Saroyan-inspired hegira to escape the certain nausea associated with mortality, Edith Grossman's translation of Marquez's epic work on love, death, life, failure, success and the significance of none. (Why do I mention the translator, Grossman? There are many translators of Marquez's work: none evoke the essence of what I believe Marquez intended, to the level of Grossman: she is a great writer unto herself. Comparing all other translators to her is to compare the act of telling to that of describing with images, song, and poetry.)

The concluding pages of Marquez's book happen on the Magdalena River at a time in Columbia's history when the country remained plagued by cholera and the aftermath of revolution in a mired confluence of unblending cultures and conflicted society. Yet above it all Love persevered.

Although wonderfully described – beautifully told – I felt a yearning to better understand the river from the point of its original telling during the earliest passages of the book through to its conclusion. I found what I wanted in a collection of early photographs that, from my perspective, capture the Magdalena as it must have been to Marquez's Florentino Ariza in his youth.

So rather than immersing yourself in "…things you cannot change…" as the addicts admonish, read Marquez's Love in the Time of Cholera (El Amor en los Tiempos de Cólera, if you're a better man than I) and keep the images below for reference while reading the various passages taking place on the River Magdalena. Then, find a copy of The Gay and Melancholy Flux by Saroyan and come to understand that none of what is happening today is important in the least, and that is why we have changed the format of this journal.


Images of the Magdalena and associated with the river: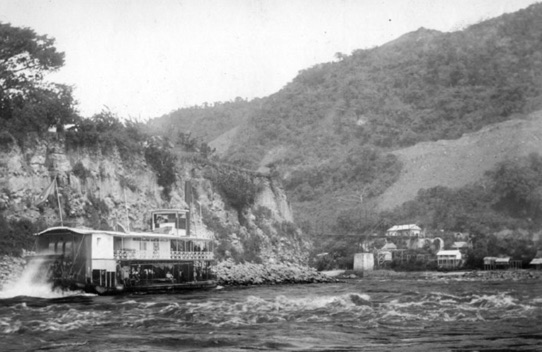 The town of Honda and the rapids on approach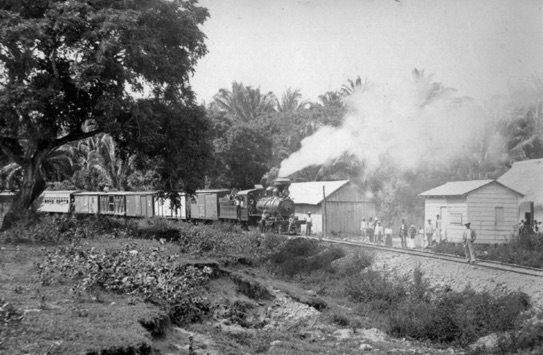 Perico Station: Terminus of the route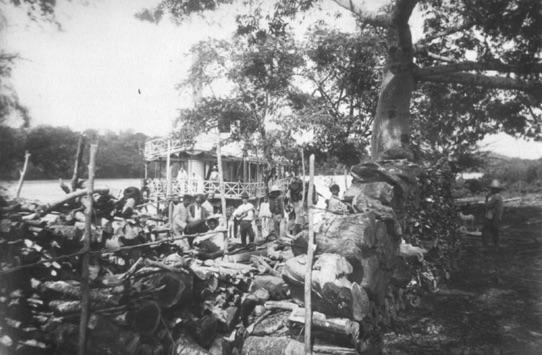 A wayside wood fueling station for the riverboats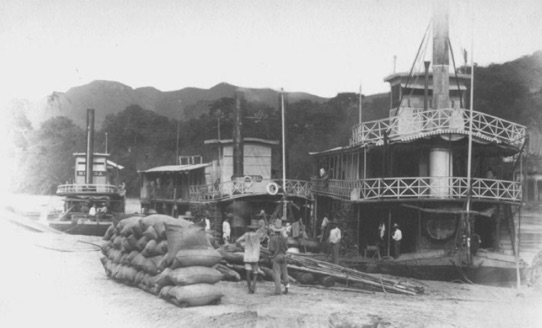 A Magdalena wharf-side image