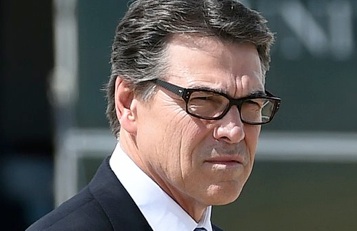 Clark Kent, mild-mannered governor of Texas,

orders troops to the US-Mexico Border

Editor

Editor@TheIndependentDaily.com

Announcing his frustration with a lack of border security, Texas' governor, who in reality is a superhero disguised as the everyday governor of Texas, has sent 1,000 Texas National Guard troops to defend and protect against the onslaught of children and women finding their way to Texas where some, he asserts, are being trafficked into the Sex Trade and Fast Food industries. US Border insecurity is a steadily growing problem both in Texas and in Arizona. President Obama, who has done much to tighten the border has seen little in results. Obama has made certain, though, that those who succeed in entering the United States are provided Healthcare, Unemployment, front row seats to their favorite sporting events, and all the Krispy Kremes they can eat.

Governor Perry promises to use his X-Ray Vision to uncover potential illegal immigrants.

Personally, I've been listening to this argument for so many decades now, from the 1960s to today, that I just glaze over when I hear the words, Border Patrol. Nothing will change until we invade and secure Mexico. What the hell? Why not...