Getting to Know Boko Haram

Joseph Warren, Editor

Editor@TheIndependentDaily.com

In an earlier article we provided a brief overview of the organization known as Boko Haram to help the Classic Rock aficionado avoid errantly finding himself at what he may have thought was a Procol Harum concert. That article is available here.

Apparently, Boko Haram's leader, Abubakar Shekau is a reader of this journal and has elected to put me on his broadcast email list. Recently on vacation and taking in the sights and sounds of his favorite country, the United States of America, Buba, as he has asked me to call him (pronounced "Boo-buh") has sent me some snapshots of his trip. He hasn't had a chance to post them to his Facebook site yet, but he promises he will soon.

The snapshots and selfies really speak for themselves. From Buba's email we've included his comments on each.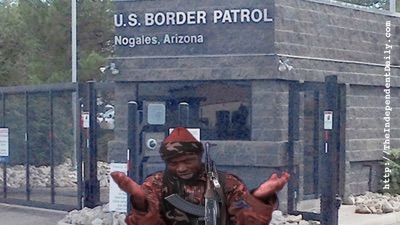 "Finally got here. Desert is hot, man!"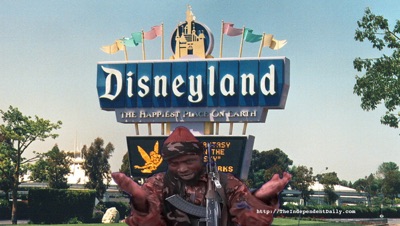 "Waiting for Disneyland to open. Nu? What can I do?"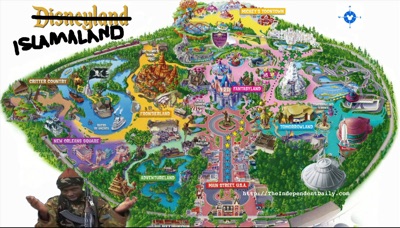 "I have been thinking that Nigeria is too hot.

Disneyland shall be now known as Islamaland."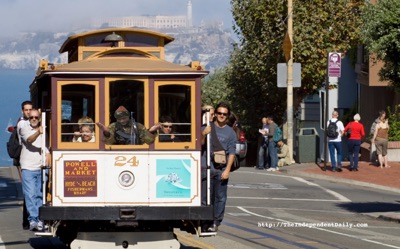 "Me driving Cable Car. How cool is that?"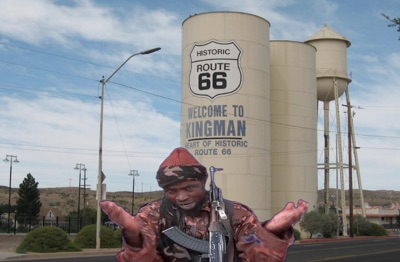 "Kingman? Remind me to blow this place up - LOL"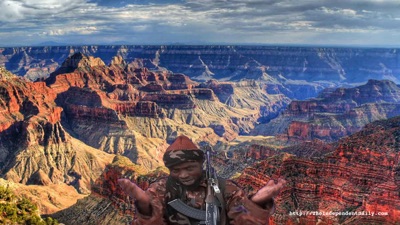 "At the Grand Canyon. Hope I don't fall in!"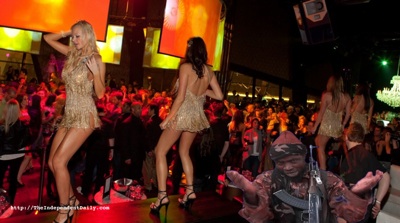 "Checking out the local decadence at a LV Strip Club: Look at the set of blasphemies on that one!"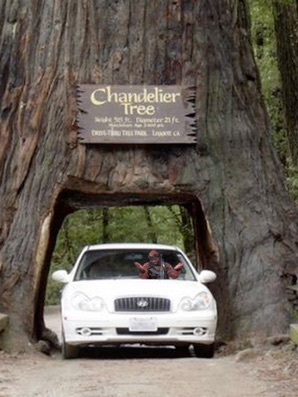 "Driving through a big tree! In the Redwood Forest."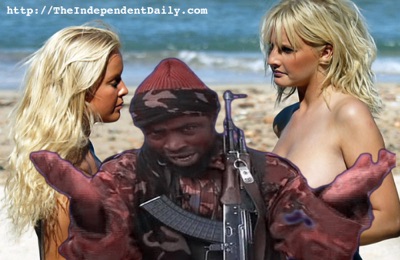 "Rapping with a couple of nude chicks in Malibu. BTW struck out on a

3-way. Dude, what a bummer!"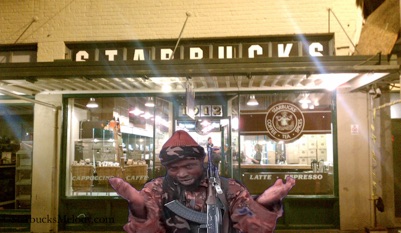 "Trying to get a decent $5 coffee in Seattle."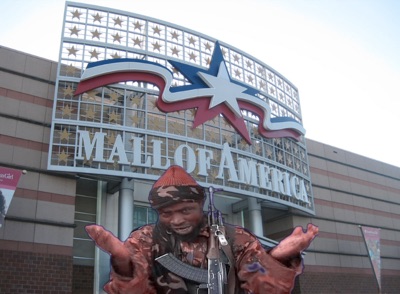 Getting ready to Shop my Ass Off at MOA."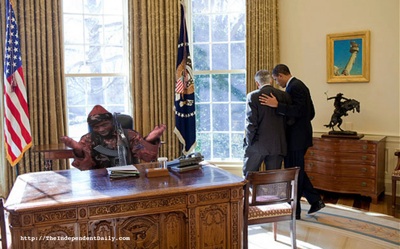 "Finally made it to DC. Meeting with 'Da Man' postponed by some wanker from Nevada. Remind me to blow up Nevada."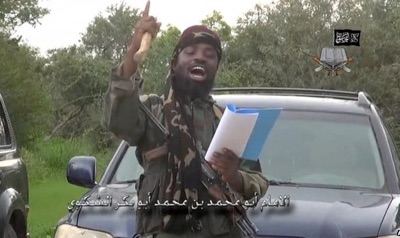 "Home again telling everybody about my trip."